Investing in Algae Biofuel Stocks
Submitted by Frank Lara Jr on Mon, 12/08/2008 - 18:11.
Algae, Algae, Algae, its going to save the U.S. from our dependence upon fossil fuels, mainly oil, right?  Maybe, so let's review the stocks and companies you need to know about for Algae Biofuel Goodness.
For those of you that want to know the companies and could care less about our analysis or comments - fair enough, here they are:
The Algae Index
OTC:GERS  PINK:NNFC  OTC:VCTPF  PINK:GSPI  OTC:OOIL  PINK:PSUD  NYSE:RDS.A  NYSE:CVX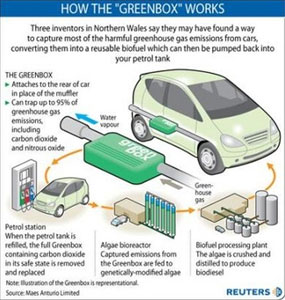 Scary list of stocks huh?  Besides Shell and Chevron, you are playing with Penny stocks going after this sector with Nanoforce trading under 1 Cent. 
Algae are tiny biological factories that use photosynthesis to transform carbon dioxide and sunlight into energy so efficiently that they can double their weight several times a day.
As part of the photosynthesis process algae produce oil and can generate 15 times more oil per acre than other plants used for biofuels, such as corn and switchgrass. Algae can grow in salt water, freshwater or even contaminated water, at sea or in ponds, and on land not suitable for food production.
Here's WallStrip's take on Algae and the prospects, its worth watching if you've come this far.
Disclaimer: No positions in any of the securities mentioned in this publication.
Thanks for visiting WallStNation.com, to assist your investing research try using our Search (click to access) or review the list of Tickers (click to access) that link directly to articles related to the given stock/security.